Ginelle Sakima Roberts, DDS, MS; President
After earning her Bachelor of Science degree in biology from Graceland University Dr. Sakima Roberts attended UCSF School of Dentistry where she received her Doctorate of Dental Surgery. She continued her education at UCSF, completing the specialty program in Pediatric Dentistry and earning a Master's Degree in Orofacial Sciences in 2008. During this time she also completed a UCSF Global Health Scholar program as well as served on several health mission teams to Honduras and Guatemala.
After residency, Dr. Sakima Roberts started and directed the pediatric dental program for the West Hawaii Community Health Center on the Big Island of Hawaii. She was active in her community through leading an oral health coalition for Hawaii, where she represented the Big Island for the Head Start Oral Health Initiative and served on faculty for Lutheran Medical Center's Hawaii Pediatric Dental Residency program while participating in the National Health Service Corps as a pediatric dentist.
During residency, she noticed a need to develop an alumni group to provide support for the residents. A leadership board was formed to help raise funds so residents can network with alumni at meetings and participate in research presentations at state and national meetings. As President, she enjoys enhancing the resident program so experiences will prepare them for an exciting life after residency.
Dr. Roberts and her family moved to the Kansas City area in 2011, where Dr. Roberts has been practicing in private practice ever since. Because of her moves all over the country since graduating, she loves her time at meetings where she can connect with other pediatric dentists, especially those who have been a part of the UCSF family.
Neil Katsura, DDS; Vice President
Neil is a Bay Area native, born and raised in the East Bay. He was a UCSF dental (class of 1984) and Pediatric Dentistry graduate (class of 1987). Currently, he works in private practice at Aloha Pediatric Dentistry, which has three offices in the East Bay. He is an active member of the American Academy of Pediatric Dentistry, California Society of Pediatric Dentistry, and Golden Gate Pedodontic Study Club. He is active on the Craniofacial Panel and is a medical staff attending at Benioff Children's Hospital Oakland. He also holds a part time position as Clinical Professor of Pediatric Dentistry at UCSF. In 2010 he helped organize a global dental health program that supports UCSF pediatric dental residents to participate in providing needed dental treatment in other countries. He enjoys traveling, skiing, golf and cooking with his wife, Janie. His two daughters, Kei and Mika are presently in the UCSF dental program and are looking forward to being alumni.
Carolyn Coppe Peacock, DMD, MS; Secretary
Carolyn graduated from UCSF pediatric dentistry in 2008. During her residency at UCSF, she served as chief resident and completed her master thesis on her work on dental stem cells from primary teeth. For this research, Carolyn was awarded the prestigious Ralph E McDonald Award at the American Academy of Pediatric Dentistry Annual Meeting in 2008. After graduation, Carolyn moved back to her hometown in Lexington, Massachusetts and joined her father, also a pediatric dentist, in practice. She also works at Massachusetts General Hospital, where she is able to continue practicing hospital dentistry. Carolyn and her husband Zach are living in Lexington with their son Gregory Harper and their son, Trent Stanley.
Purvi Zavery, DDS, MS, Treasurer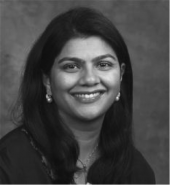 Purvi graduated from UCSF Pediatric Dentistry in 2007. After graduation, Purvi has been associating with a private pediatric dental practice in San Jose and later decided to open her own pediatric dental office, Peninsula Children's Dentistry, in San Carlos so that she could be close to home with her husband and two daughters. She enjoys reading, traveling, playing any sports and watching movies with her daughters.
Megan Golinveaux, DDS, MS; Events Coordinator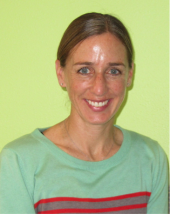 Megan graduated from UCSF Pediatric Dentistry in 2006. After graduation, Megan continues her pediatric dental practice in the bay area and is currently working at Aloha Pediatric Dentistry in Berkeley. Megan lives in San Francisco with her husband Jay Golinveaux and two young children. She enjoys running, skiing, cooking, and spending time with her family.
Rungnapa Yang, DDS, PhD; Social Media Director
 Rung graduated from UCSF Pediatric Dentistry in 2012. After graduation Rung has worked at La Clinica at the Children's Hospital Research Center in Oakland prior to joining UCSF as a health science assistant professor in Pediatric Dentistry. Rung is also a steering committee member of the UCSF Children's Oral Health Research Center. Currently she works at her own practice in Mountain View. Rung is excited to be on the alumni board and always looks forward to the annual alumni ski trip and alumni receptions at the annual meetings. In her free time, Rung enjoys traveling around the world with her husband and family.